When you think about a castle usually you imagine a middleage building with towers and buttlements but in Piedmont there are a lot of different properties. I love the ones that look like villas, which are rich of charming and light as they were a private family house. Actually, The Benso Castle is a private family house where the counts are still living. The families always glad to host couples who want to celebrate their local weddings or used to getting married in italy from abroad.
A lot of garden roses and more than twenty lemon plants enhance the sensation to be in an other age. A very bright hall in pastel tones , historical rooms, big fireplaces, ancient family's paintings welcome your guests for dinner, not before making a toast in the gardens! I ensure that celebrating a wedding in an italian castle could be an enriching experience, living for one or more days in a different dimension, sorrounded by history and beauty.
F & E chose this castle for their fall wedding in Italy. The wedding design was created starting from the moment of the ceremony. The castle is nearby a little church nestled in the middle of a little village. Out of the gate you can't imagine what is hidden indoors!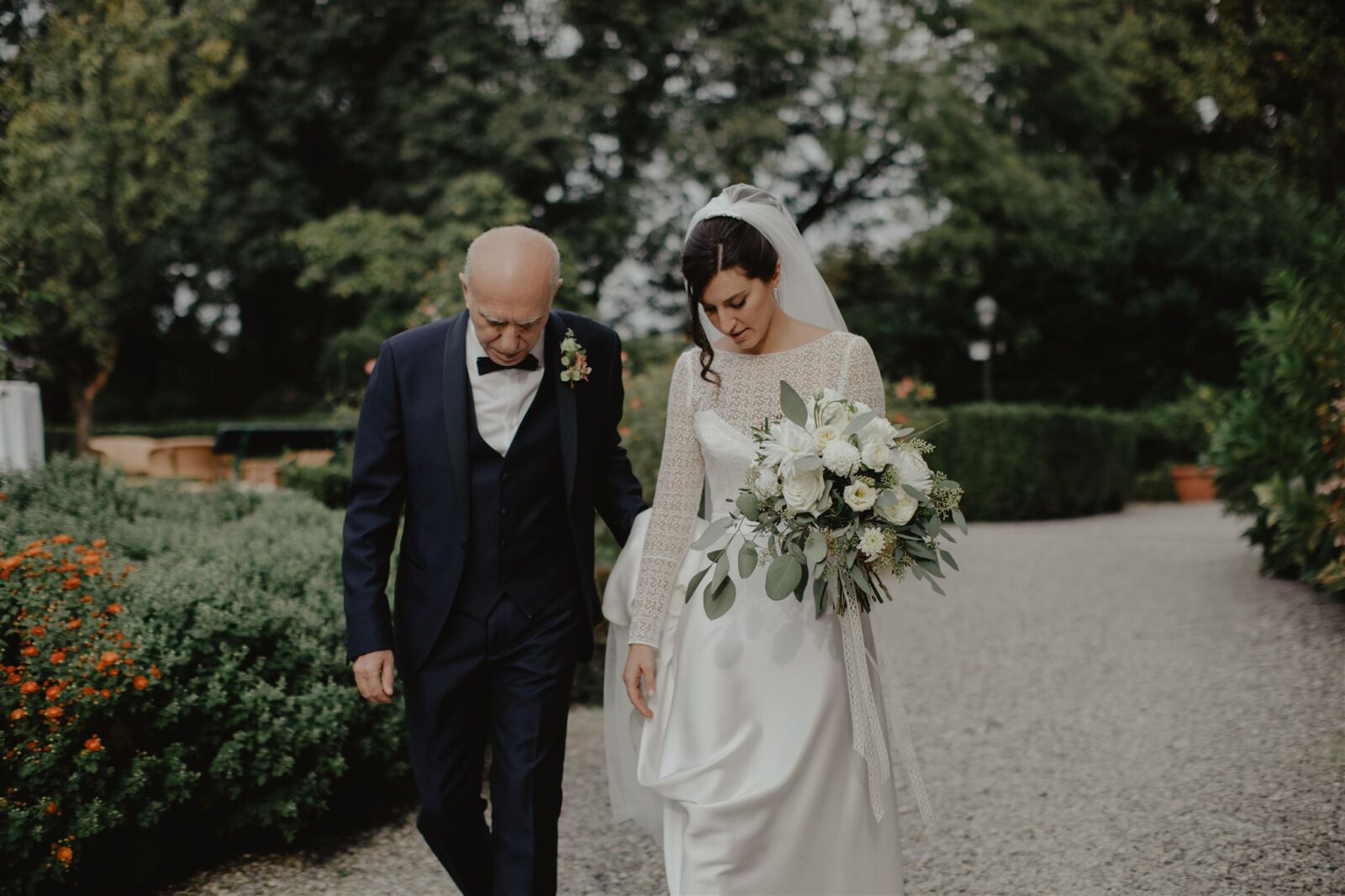 It's perfect and emotional to organize the civil wedding cerimony in the checkered terrace under a lavish wedding arch decorated by powder roses and white dahlias in an organic style reflecting the mood of the whole wedding design.
When the bride arrived, she was speechless. She was radiant in her vintage style bridal dress, holding a total white bouquet of super scented garden roses and sweet dahlias. There was an incredible atmosphere! October sky lights, autumnal colours, the warm temperature, all seemed to work perfectly in that very special Friday.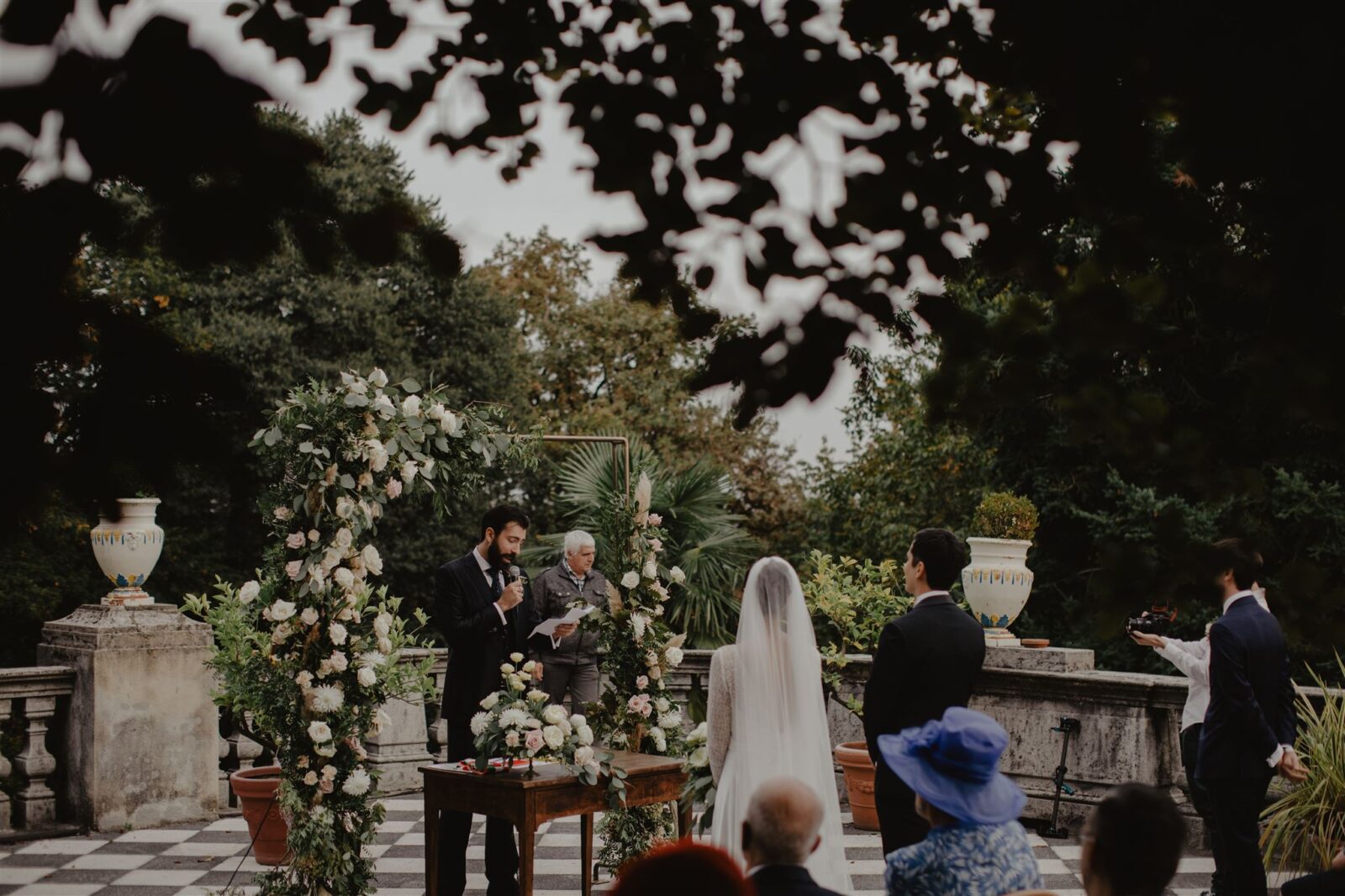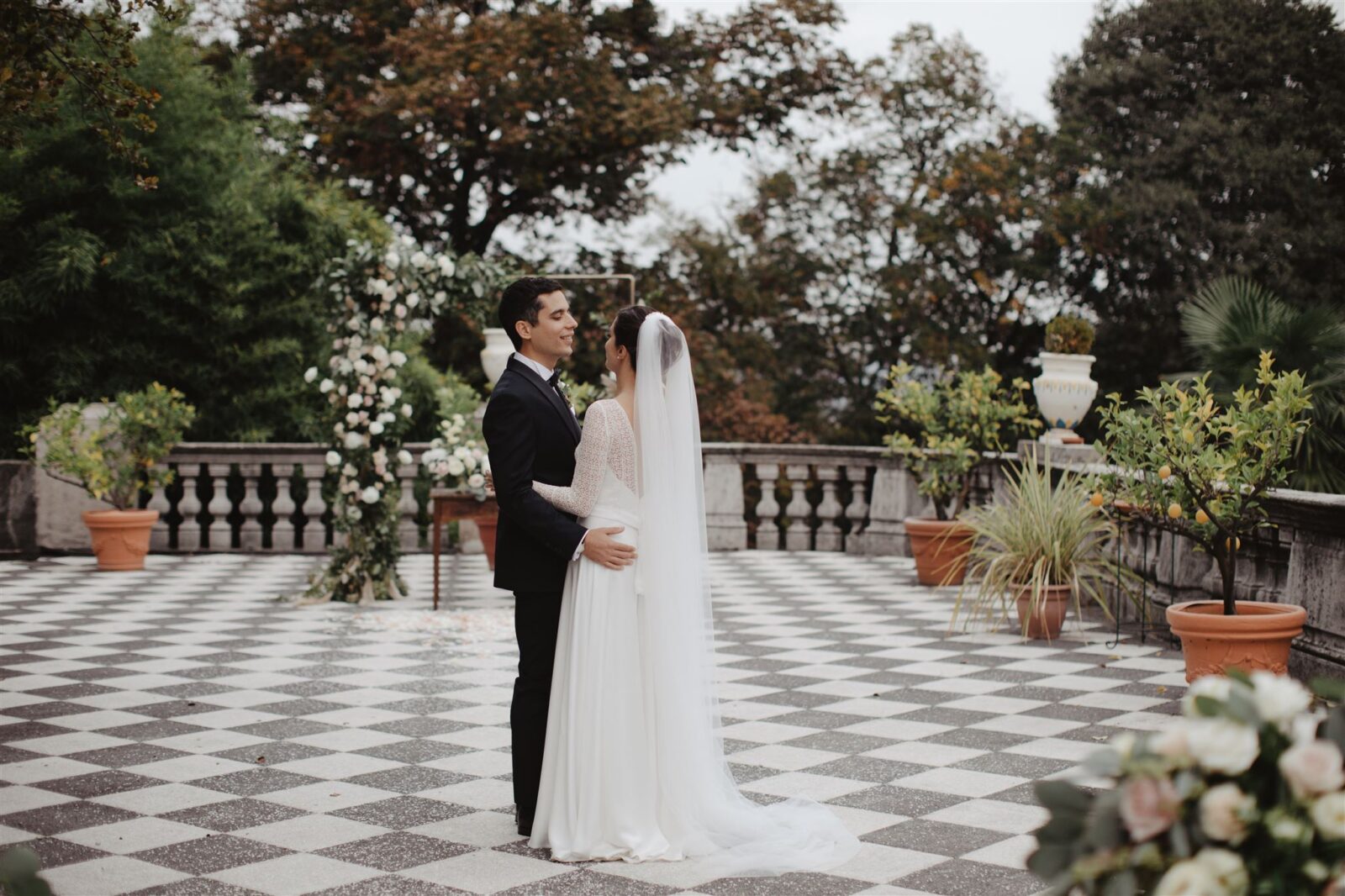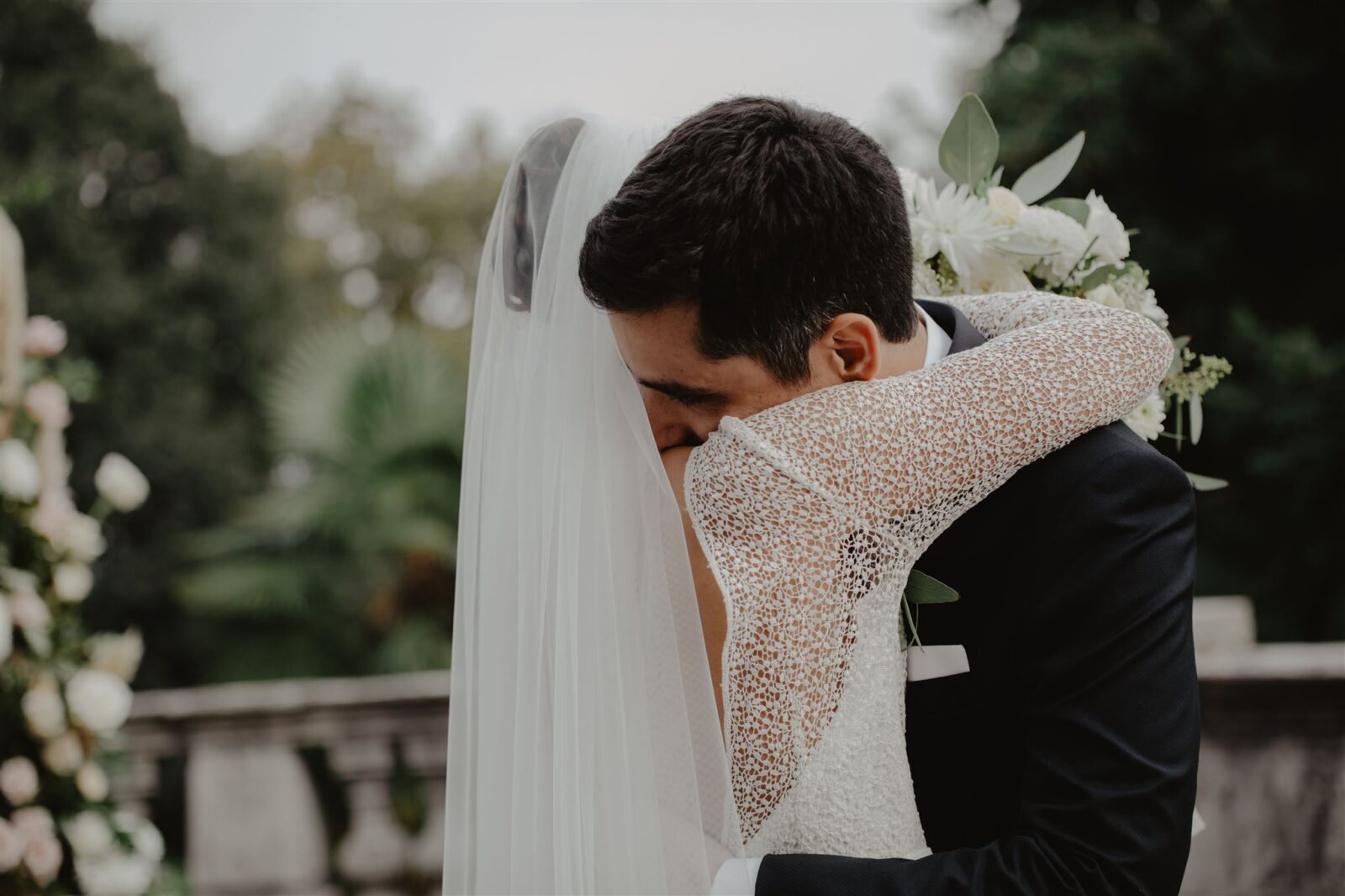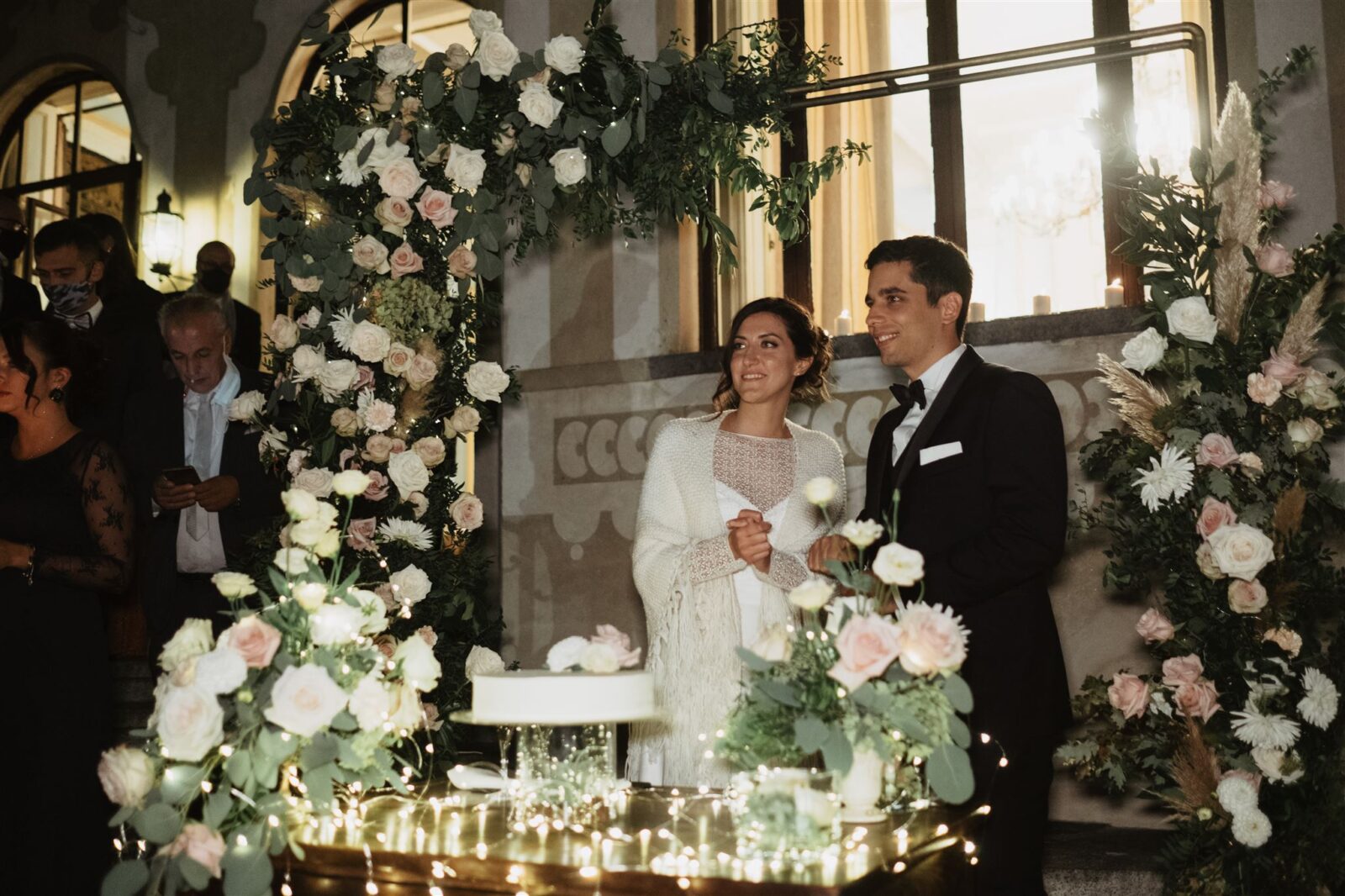 PH Elisabetta Riccio Wedding https://elisabettariccio.com/
Venue Castello Benso http://www.ilcastellodimercenasco.com/
Wedding design Tala Design Floral design + Roserosse Design
Contact me