Wedding Planner Portofino – TALA Design Events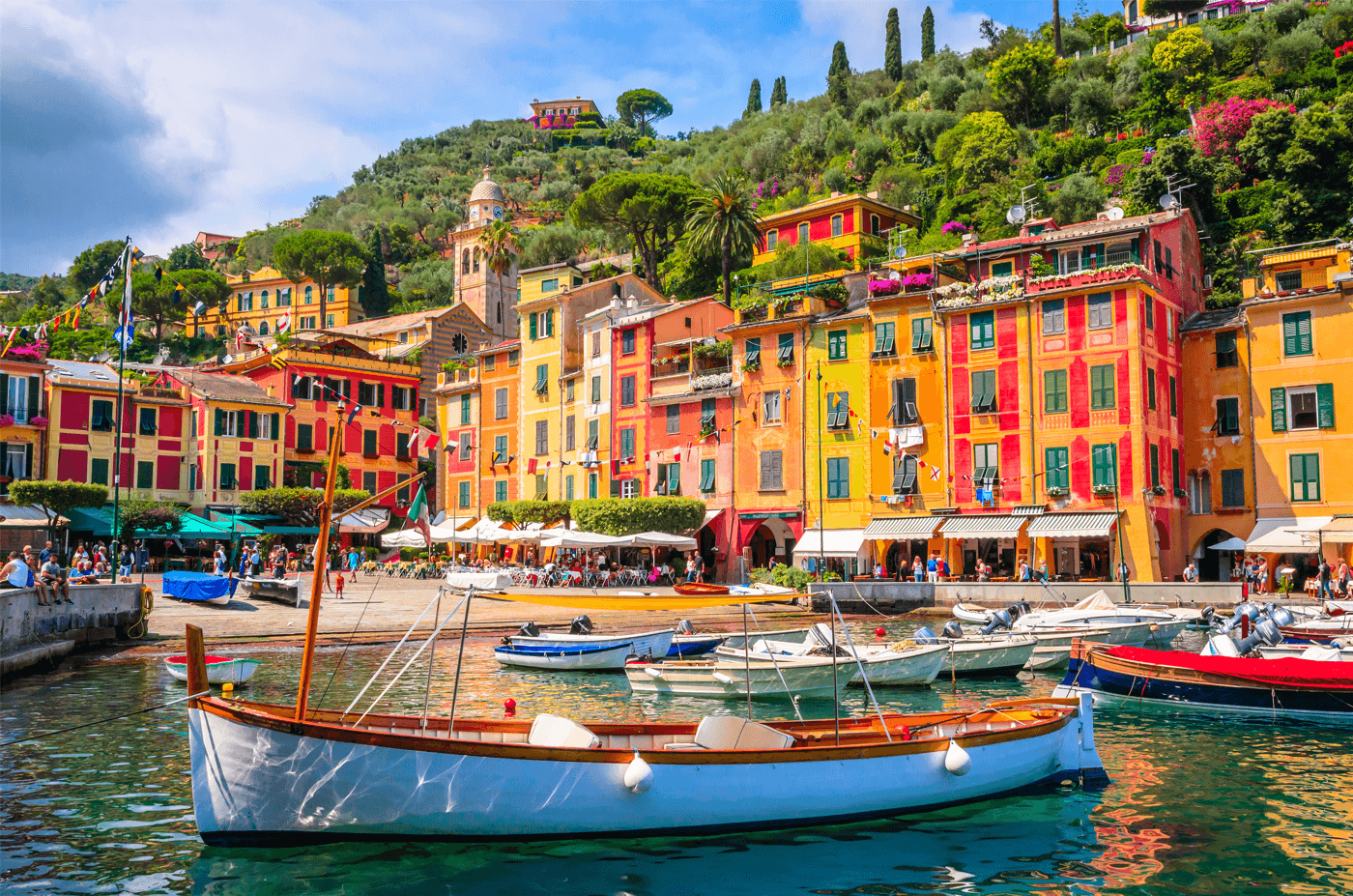 The whole world knows the image of the crystal-clear sea reflecting the colourful façades of this magnificent seaside resort.
An idyllic bay welcomes boats, passenger cruisers and yachts that come and go, respecting the perfect harmony of the place, where the sweetness and strength of nature blend perfectly with the architecture of the picturesque village.
Having your wedding officiated and celebrated in Portofino is the ideal choice for those who want to enact a fairy tale in one of the world's most classy locations.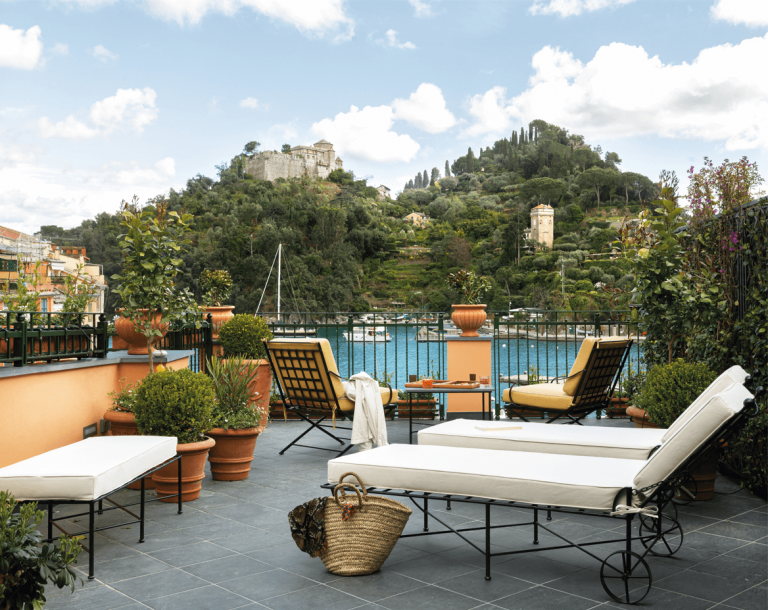 The locations are a combination of beauty and refinement; you will be delighted by the culinary proposals of the caterers, who reinterpret traditional dishes in an outstanding way.
The experiences are so many here, that days flow by without ever getting bored and without ever rushing.
Thanks to our experience as wedding planners, we will suggest how to enjoy the best moments of your love story surrounded by your loved ones, to fully experience everything the 'Gulf of Tigullio' has to offer.
You can spend the moments preceding or following your wedding on one of the exclusive cosy beaches, or strolling and shopping in the small colourful streets, exploring the lush hills on a 'Vespa' or taking a romantic trip on the characteristic Ligurian fishing boats, the 'gozzi'.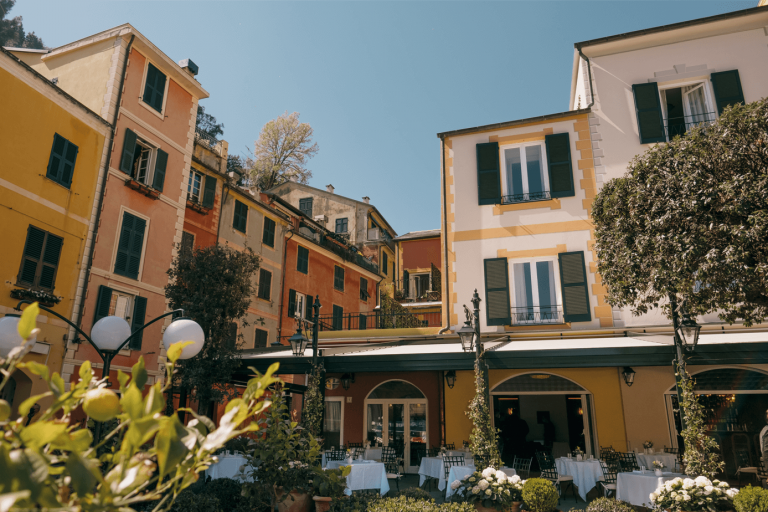 In a nutshell, every hour of the day brings different emotions, and we will lead you into the timeless atmosphere of the 'Dolce Vita', where every instant is precious.
You can choose to have a religious wedding officiated in one of the town's typical delightful churches, from which a short walk will take you to the bay.
If, instead, your choice is a civil ceremony, it can be officiated in the town hall or in the wonderful setting of the Brown Castle, from which you can admire a breath-taking panorama overlooking the whole Portofino. If you decide to get married in this enchanting setting, our 'all inclusive' wedding planning service will also include dealing with bureaucratic formalities.
With certainty we can say that, whatever you opt for, it will be wonderful for you and your guests to celebrate your love in a place that encapsulates all the beauty of the Ligurian Riviera and the Gulf of Tigullio, famous for its perfumes, flavours, lush nature, and unmistakable colours.
If you are looking for a dream location for your wedding in Portofino, and you want to organize every moment with the utmost care and attention, you can only rely on the professional and qualified support of a wedding planner.
Tala Design loves the beauty of the Riviera and will enhance its every aspect for you.
Deciding to entrust the most important event of your life to Tala Design means choosing someone who works with passion and care for your love story.