Wedding planner in Lake Orta – Taladesign
If I think of the most romantic place I know, I immediately think of Lake Orta.
Getting married in Piedmont, a fascinating corner of the world, is the best choice for those who love authentic places. As you arrive you will feel an intimate and romantic atmosphere, welcomed by the small village of Orta San Giulio that is the pearl of the lake. You can walk through the small cobbled roads studded with small handicraft shops and nice stores without being disturbed by cars, to end up in the pleasant Motta square dominated by the ancient Palazzotto of the 1500's, once seat of the government. Historical palaces and houses overlook this beautiful square that is lined up by porticoes where you can find restaurants, shops and bars.
The island of San Giulio, located just in front, can be reached by a few minute boat ride; it's a place characterized by tranquility and famous for its thousand-year-old Basilica dedicated to the Saint.
Its spiritual character has been well kept over the centuries and today the Benedictine nuns reside on the island and work weaving and embroidering sacred vestments.
The church only allows religious ceremonies of residents, whereas non residents can get married at the parish church of Santa Maria Assunta located on top of a staircase in the heart of Orta San Giulio.
Another very fascinating scenery is offered by the Sactuary of the Holy Mountain of Orta dedicated to Saint Francis, just outside the village, with a breathtaking view above the lake from which you can admire the beautiful  island of San Giulio.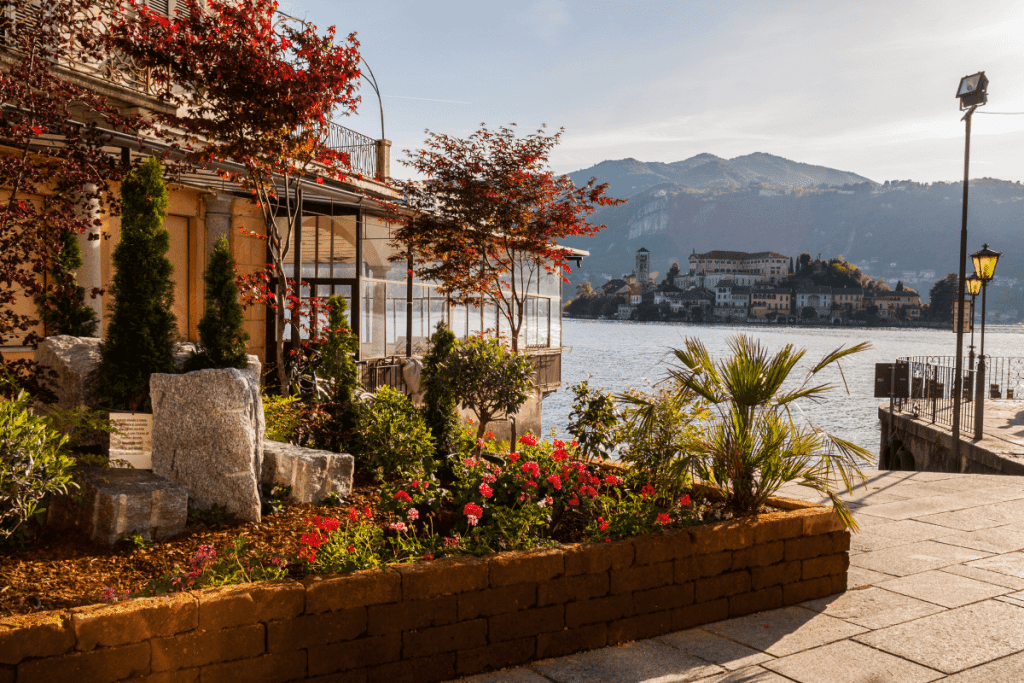 Right at the center of Orta San Giulio lies Villa Bossi, an enchanting location where civil ceremonies are held. It's a wonderful historical villa that has now become a town hall location where every year many couples arriving from all over the world choose to say I do.
The venues where you can celebrate your love are numerous and very different from each other and we will certainly find the one that's perfect for you.
Those who love fairytales will be enraptured by the beauty of these options, first among all the famous Villa Crespi, characterized by the unmistakable Moorish style and boasting a Michelin-starred cuisine directed by chef Antonino Cannavacciuolo.
The charisma of this incredible venue is also due to its history as it was built in late 1800's as a gift of love that Benigno Crespi made to his beloved Pia, inspired by the architectural styles that fascinated him during his trips to the Middle East.
If instead you are looking to a more contemporary or different look you can opt for modern lofts, historical houses and fascinating hotels on the lake shores and also fine restaurants that will delight the most sophisticated palates offering local exquisite specialties.
Walking hand in hand while enjoying the emotions that these sublime views excite is the best way to seal your promise of love on your lake wedding experience.
Are you searching for a wedding venue on Lake Orta?
Exclusive wedding in Lake Orta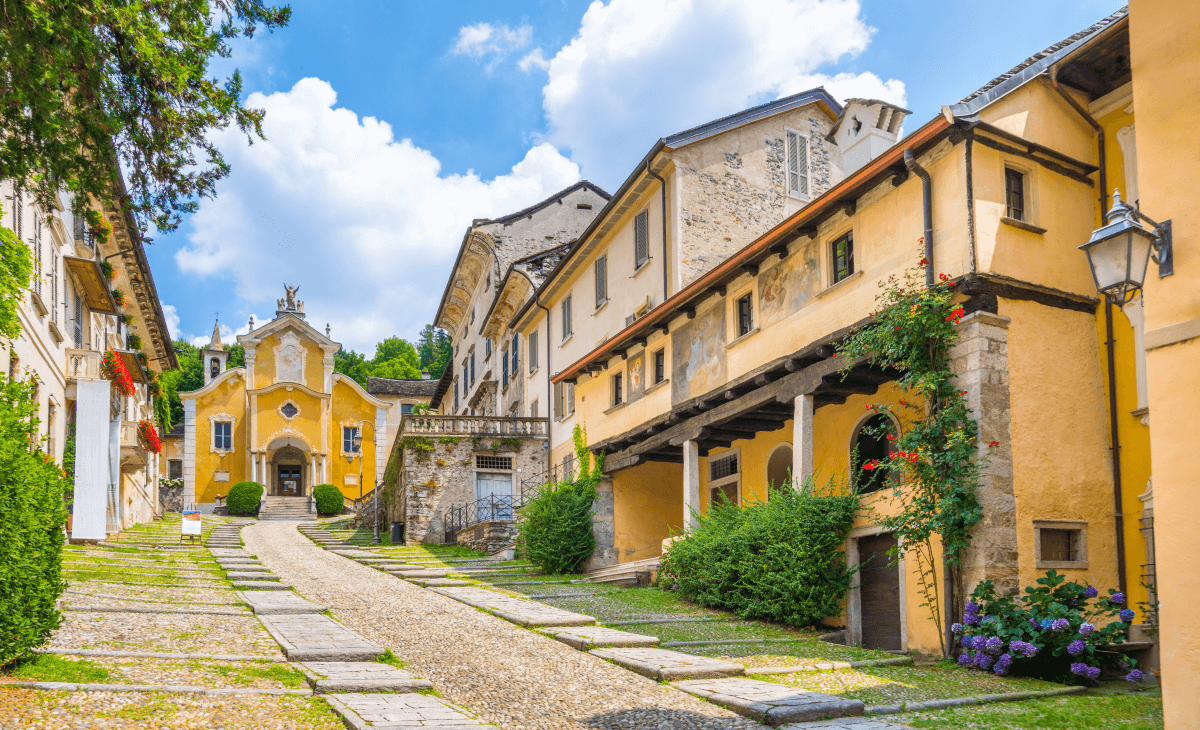 Getting married in Piedmont and specifically in Lake Orta is certainly the right choice. This area offers a fascinating landscape and is just perfect for those who love authentic and intimate destinations.
The breathtaking and romantic landscape attract couples from all over the world who are fascinated by its beauty and charm but also attracted by a wide variety of wedding venues suitable for every needs.
Getting married in the charming and intimate village of Orta San Giorgio is one of the many options, alternatively other beautiful venues are located on the hills that surround the lake.
To those who are looking for a professional and expert service and desire to get married in lake Orta, Tala Design offers over 20 years of experience and an all inclusive service. With Sabrina Talarico as your wedding planner you can be sure you will get a tailored event that as she says will tell a story that is always unique.
The events planned and coordinated by Tala Desing are an explosion of authenticity and harmony.
Tala Design organizes and coordinates every type of event. Sabrina Talarico will follow every step since the earliest stages of planning from the first meeting to the big day.
By opting for an all inclusive and personalized service with Tala Design, you will have a team of experts by your side able to create for you moments of pure joy.